A Girl and Her Horse
Lauren & Alec~May 20th, 2017~ Randolph College Riding Center
Growing up in Michigan, I had the fortunate pleasure of living on a farm. I wouldn't say my family and I were real farmers but my parents indulged my urges of wanting to be a country girl by letting me take horse riding lessons when I was 10. It didn't take long for me to convince them to buy the horse I was training on, since he was for sale and we had fallen madly in love with one another. And thus began my parents farm. We moved to a new house with 15 acres of land full of barns, rolling hills, and of course a 100 year old farm house. They bought chickens, goats, pigs, and more horses to keep mine company. I was in heaven (accept when they tried to eat any of our animals, which I heavily protested). Some of my best memories are from growing up on that farm. Being able to walk through the fields with my horse, tell him all my secrets, and feel the wind through my hair when I raced him as fast as I could across the neighbors corn field. It didn't get any better than that.
So when I met with Lauren about planning her wedding at the riding center where she worked, it didn't take us long to become good friends. We both knew about that unspoken bond that forms between a girl and her horse.
Lauren's whole life is about horses. She was on the riding team at Randolph College through school and she has now become the manager of the riding center. So it only made sense that she get married there and share her love of horses with her wedding guests. And I mean, just look at this place below. It was such a perfect location to host a wedding and show off the beautiful nature that we so often overlook in life.
Both Lauren and Alec are the nicest, most laid back people you will ever meet. And they wanted their wedding to reflect their personalities. They wanted it to be a laid back, intimate affair with hints of things they loved throughout. We worked on keeping things simple while adding small details to showcase the look they were going for. We had horse shoe favors, vintage silver vases, a donut wall, a jump as the ceremony backdrop, and horses for the names of each table. This wedding was the perfect example of how a wedding should reflect who the couple is and what they love.
Beside running into rain during the reception and having to get a little creative on my part for this outdoor wedding, everything else turned out great. I am so thankful to have had the chance to work with this amazing couple and plan their big day.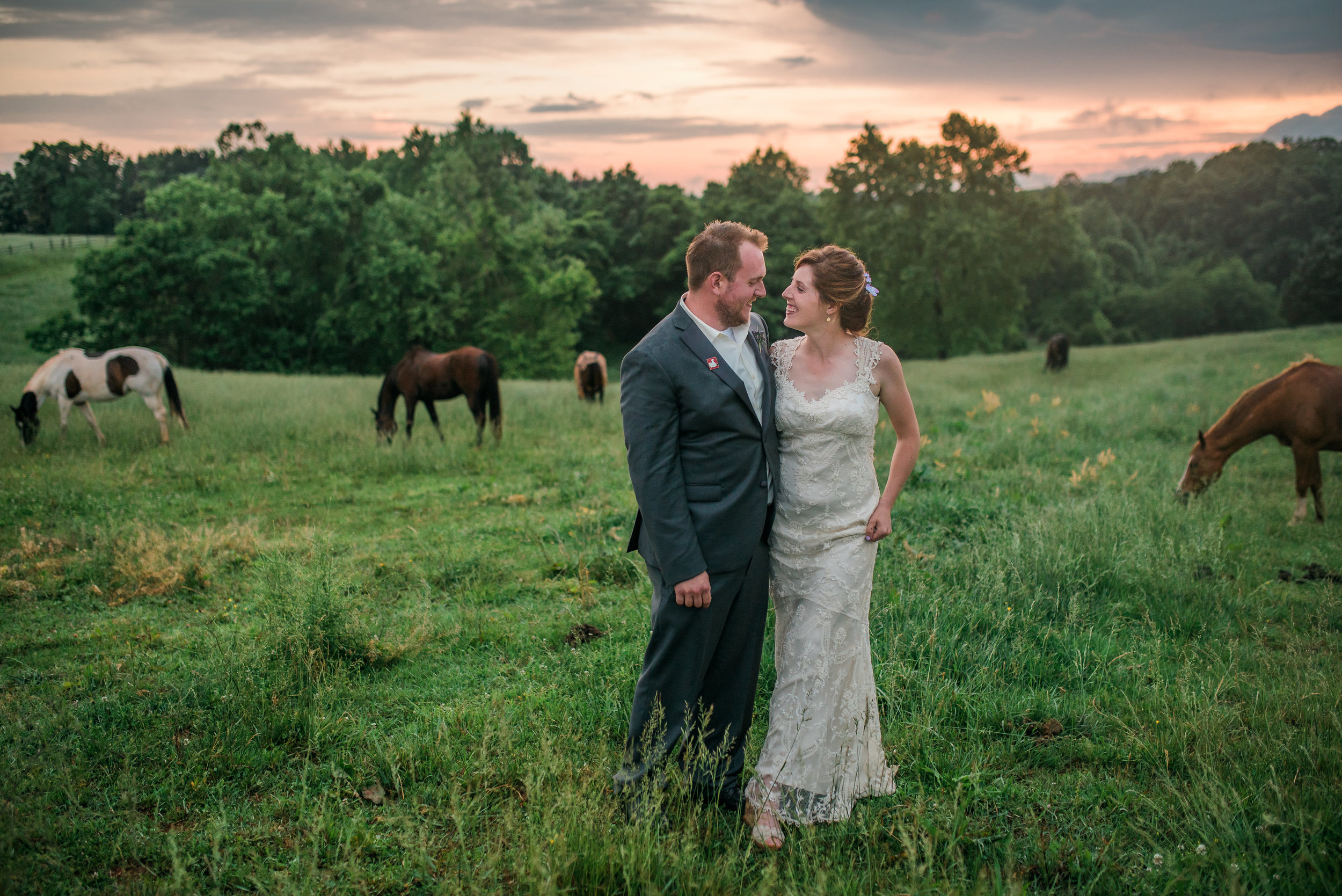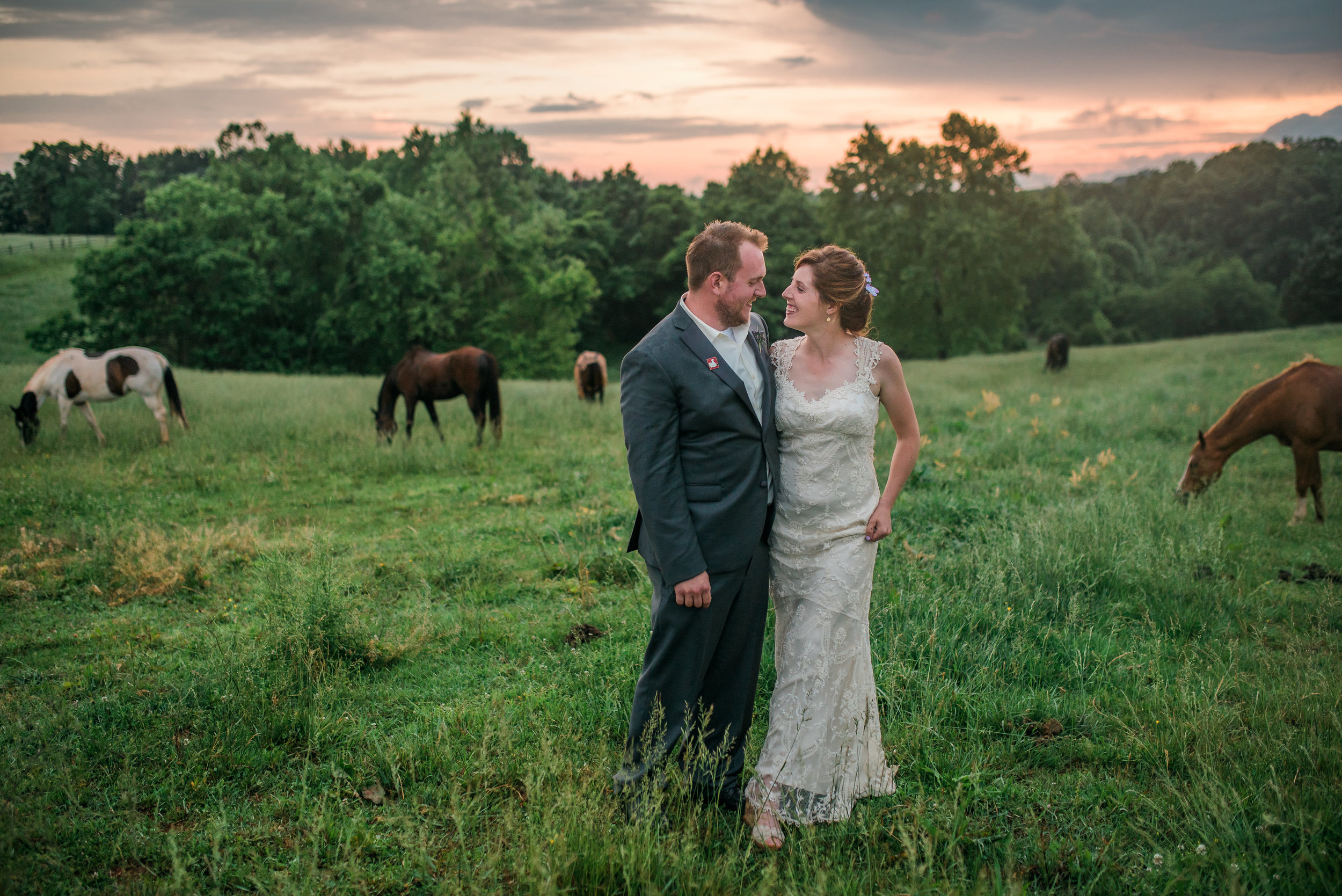 A lot of great vendors contributed to this beautiful wedding. See the vendors below!
Featured Vendors: Wedding Planner // Garden Rose Events and Design, Photographer// Ellie Richardson Photography, Venue & Caterer // Randolph College, DJ // MG Productions , Floral Design // Gloriosa, Donuts // Route 8 Donuts, Officiant //Ken Dees (Uncle of the Bride), Videographer // Neil Fox with MNF Productions, Rentals // Aztec Rentals, Wedding Dress // Church Street Bridal, Photo Booth // Click Create Connect